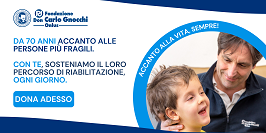 Databases
Services
Submit
Restricted area
Selected code:
04.03.12
Assistive device types - Selected code: 04.03.12
Image
Description
Classifications group
04 - ASSISTIVE PRODUCTS FOR MEASURING, SUPPORTING, TRAINING OR REPLACING BODY FUNCTIONS

Products that monitor or assess a person's medical condition, and products that support, or provide a substitute for, a specific body function. Included are, e.g. products used in "medical treatment". Excluded are assistive products used exclusively by healthcare professionals. Assistive products for education and for training in skills, see >05; Assistive products attached to the body for supporting neuromusculoskeletal or movement related functions (orthoses) and replacing anatomical structures (prostheses), see >06; Tilting tables, see >053606; Assistive products for seeing, see >22 03; Assistive products for hearing, see >22 06

04.03 - Assistive products for respiration

Equipment for assisting a person to breathe Vibrators, see >042712; Assistive products for environmental improvement, see >27 03.

04.03.12 - Respirators

Devices for providing artificial ventilation through the nose, the mouth or an artificial hole in the air pipe (tracheostomy) for a person who has difficulties with breathing. Included are, e.g. ventilators and respirators that filter or purify the surrounding air, Continuous Positive Airway Pressure (CPAP), Bilevel Positive Airway Pressure (BIPAP).