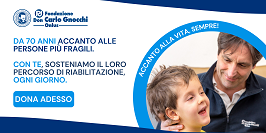 Databases
Services
Submit
Restricted area
Selected code:
06.18.54
Assistive device types - Selected code: 06.18.54
Image
Description
Classifications group
06 - ASSISTIVE PRODUCTS ATTACHED TO THE BODY FOR SUPPORTING NEUROMUSCULOSKELETAL OR MOVEMENT RELATED FUNCTIONS (ORTHOSES) AND REPLACING ANATOMICAL STRUCTURES (PROSTHESES)

Orthoses are externally applied devices used to modify the structural and functional characteristics of the neuromusculoskeletal systems; prostheses are externally applied devices used to replace, wholly or in part, an absent or deficient body segment. Included are, e.g. body-powered and externally powered external orthoses, prostheses, orthopaedic footwear. Excluded are endo-prostheses, which are not part of this International Standard.

06.18 - Upper limb prostheses

A collection of compatible components that can be integrated to produce a range of different upper limb prostheses. Included are, e.g. cosmetic upper limb prostheses.

06.18.54 - Structural components of upper limb prostheses

Structural components that connect the interface, functional and alignment components and maintain the integrity of the prosthesis. Included are, e.g. endoskeletal and exoskeletal components for prosthetic construction.