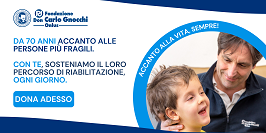 Databases
Services
Submit
Restricted area
Selected code:
09.06.18
Assistive device types - Selected code: 09.06.18
Image
Description
Classifications group
09 - ASSISTIVE PRODUCTS FOR SELF-CARE ACTIVITIES AND PARTICIPATION IN SELF CARE

Products intended to support daily care of oneself, including washing and drying. oneself, caring for one's body and body parts, dressing, and protecting one's body. Included are, e.g. assistive products for dressing and undressing, for body protection, for personal hygiene, for tracheostomy, ostomy and incontinence care and for sexual. activities. Assistive products for eating and drinking, see >15 09

09.06 - Body-worn assistive products for body protection

Equipment to prevent injury to parts of the body. Assistive products intended to manage tissue integrity, see >04 33. Personal protective equipment for workplaces, see >282403

09.06.18 - Assistive products for knee protection or leg protection

Included are, e.g. stockings for amputated legs (stump socks). Stockings and socks, see >090327

09.06.18.S01 - Assistive product for knee protection

Fixed knee protector to prevent trauma, with no specific pressure-sores prevention properties.