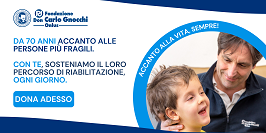 Databases
Services
Submit
Restricted area
Selected code:
09.07.03
Assistive device types - Selected code: 09.07.03
Image
Description
Classifications group
09 - ASSISTIVE PRODUCTS FOR SELF-CARE ACTIVITIES AND PARTICIPATION IN SELF CARE

Products intended to support daily care of oneself, including washing and drying. oneself, caring for one's body and body parts, dressing, and protecting one's body. Included are, e.g. assistive products for dressing and undressing, for body protection, for personal hygiene, for tracheostomy, ostomy and incontinence care and for sexual. activities. Assistive products for eating and drinking, see >15 09

09.07 - Assistive products for body stabilization

Included are, e.g. seatbelts, belts, harnesses. Seatbelts and harnesses for motor vehicles, see >121209. Accessories for sitting furniture, see >18 10

09.07.03 - Seat belts, belts and harnesses for body stabilization

Included are, e.g. occupant restraint systems for wheelchairs.

09.07.03.S02 - Body positioning systems

Straps or containment systems to prevent the person from slipping from the seat, from the wheelchair or from the posture system on which it is sitting.