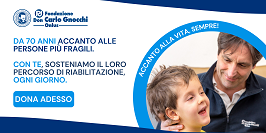 Databases
Services
Submit
Restricted area
Selected code:
12.07.36
Assistive device types - Selected code: 12.07.36
Image
Description
Classifications group
12 - ASSISTIVE PRODUCTS FOR ACTIVITIES AND PARTICIPATION RELATING TO PERSONAL MOBILITY AND TRANSPORTATION

Products intended to support or replace a person's capacity to move indoors and outdoors, to transfer from one place to another or to use personal or public transportation. Assistive products attached to the body for supporting movement functions (orthoses) and replacing anatomical structures (prostheses), see >06. Furnishings, fixtures and other assistive products for supporting activities in indoor and outdoor human-made environments, see >18. Assistive products for controlling, carrying, moving and handling objects and devices, see >24. Assistive products for transporting objects in workplaces, see >28 06

12.07 - Accessories for assistive products for walking

Devices designed for use with assistive products for walking with a specific purpose

12.07.36 - Lights and safety signalling devices for assistive products for walking

Devices that can be attached to an assistive product for walking to illuminate its surroundings or to mark its position. Included are, e.g. reflectors.