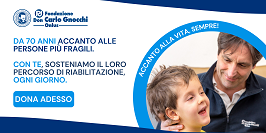 Databases
Services
Submit
Restricted area
Selected code:
12.24.28
Assistive device types - Selected code: 12.24.28
Image
Description
Classifications group
12 - ASSISTIVE PRODUCTS FOR ACTIVITIES AND PARTICIPATION RELATING TO PERSONAL MOBILITY AND TRANSPORTATION

Products intended to support or replace a person's capacity to move indoors and outdoors, to transfer from one place to another or to use personal or public transportation. Assistive products attached to the body for supporting movement functions (orthoses) and replacing anatomical structures (prostheses), see >06. Furnishings, fixtures and other assistive products for supporting activities in indoor and outdoor human-made environments, see >18. Assistive products for controlling, carrying, moving and handling objects and devices, see >24. Assistive products for transporting objects in workplaces, see >28 06

12.24 - Wheelchair accessories

Devices related to the use of wheelchairs. Non-body-worn single-use products for absorbing urine and faeces, see >093042. Non-body-worn washable products for absorbing urine and faeces, see >093045. Assistive products for transferring person seated in wheelchair into or out of vehicles, see >121218. Assistive products for loading unoccupied wheelchairs onto or into vehicles, see >121221. Equipment for fastening wheelchairs in vehicles, see >121224. Powered stair-climbing transporters, see >121703. Accessories for sitting furniture, see >18 10

12.24.28 - Devices for cleaning wheelchairs or any part of wheelchairs

Included are, e.g. wheelchair cleaning systems, brushes for wheelchair tires.