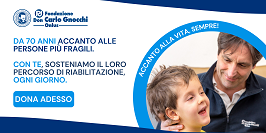 Databases
Services
Submit
Restricted area
Selected code:
18.10.15
Assistive device types - Selected code: 18.10.15
Image
Description
Classifications group
18 - FURNISHINGS, FIXTURES AND OTHER ASSISTIVE PRODUCTS FOR SUPPORTING ACTIVITIES IN INDOOR AND OUTDOOR HUMAN-MADE ENVIRONMENTS

Furniture and other products that can be placed in, incorporated into or otherwise, added to, the built environment to facilitate movement and positioning, including. entry and exit, within areas constructed for public and private use. Included are, e.g. products for sitting, standing and lying. Sets of castors, see >243606. Assistive products for environmental improvement, see >27 03. Workplace furniture and furnishing elements, see >28 03

18.10 - Accessories for sitting furniture

Accessories for seats including wheelchair seats

18.10.15 - Leg supports and foot supports

Included are, e.g. leg supports, foot supports, footplates, stump supports that are. attached or incorporated into a chair or seat, abductors, adductors, knee separators.