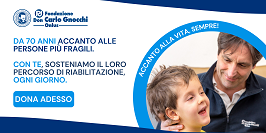 Databases
Services
Submit
Restricted area
Selected code:
22.21.09
Assistive device types - Selected code: 22.21.09
Image
Description
Classifications group
22 - ASSISTIVE PRODUCTS FOR COMMUNICATION AND INFORMATION MANAGEMENT

Products intended to support or replace a person's capacity to receive, send, produce and process information in different forms, including communicating by language, signs and symbols, receiving and producing messages, carrying on conversations and using communication devices and techniques. Included are, e.g. devices for seeing, hearing, reading, writing, telephoning, signalling and alarming, information technology. Assistive products for office administration, information storage and management. at work, see >28 21

22.21 - Assistive products for face-to-face communication

Devices which enable two persons to communicate with each other in the same space. Assistive products for voice production, see >22 09

22.21.09 - Dialogue units

Electronic devices that enable direct communication. Included are, e.g. portable and non-portable digital electronic displays, paper, recorded and synthetic speech output equipment.

22.21.09.S01 - Symbolic communication devices

Communication devices consisting of a touch-sensitive screen divided into a given number of fields. When activating a field an auditive output with digital or synthetic speech is produced.

22.21.09.S02 - Alphabetic communication devices

Writing based communication devices with a standard keyboard. Features screen output, synthetic speech output or printed output.

22.21.09.S03 - Dynamic display communication devices

Dynamic display communication devices equipped with software for managing customized alphabetic and/or symbolic communication matrices.