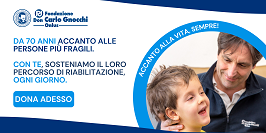 Databases
Services
Submit
Restricted area
Selected code:
27.03.03
Assistive device types - Selected code: 27.03.03
Image
Description
Classifications group
27 - ASSISTIVE PRODUCTS FOR CONTROLLING, ADAPTING OR MEASURING ELEMENTS OF PHYSICAL ENVIRONMENTS

Products intended to control or modify specific elements of the physical environment or to measure the conditions and components of the natural or physical environment. Furniture (e.g. chairs, beds or tables) or construction-related products (e.g. light. fixtures, plumbing fixtures, door openers, cupboards), see >18. Assistive products for work activities and participation in employment, see >28

27.03 - Assistive products for environmental improvement

Devices for protecting a person from adverse environmental influences by eliminating or controlling unfavourable factors

27.03.03 - Assistive products for controlling the internal climate

Devices for regulating the internal climatic features of a confined space (temperature, humidity, ventilation). Included are, e.g. humidifiers.