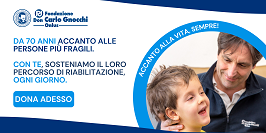 Databases
Services
Submit
Restricted area
Selected code:
28.18.06
Assistive device types - Selected code: 28.18.06
Image
Description
Classifications group
28 - ASSISTIVE PRODUCTS FOR WORK ACTIVITIES AND PARTICIPATION IN EMPLOYMENT

Products intended to aid a person in engaging in all aspects of a job, trade, occupation or profession, including vocational training. Included are, e.g. machines, devices, vehicles, tools, computer software, production and office equipment, furniture and facilities and materials for vocational assessment and vocational training. Excluded are products that are mainly used outside the work environment. Assistive products for education and for training in skills, see >05. Assistive products for activities and participation relating to personal mobility and transportation, see >12. Furnishings, fixtures and other assistive products for supporting activities in indoor and outdoor human-made environments, see >18. Assistive products for communication and information management, see >22

28.18 - Devices for testing and monitoring in workplaces

Equipment and software for quantitative and qualitative analysis in the production or work process. Included are, e.g. lasers, sensor apparatus, stethoscopes with hearing amplification. Physical, physiological and biochemical test equipment and materials, see >04 24. Cognitive test and evaluation materials, see >04 25. Measuring instruments, see >27 06

28.18.06 - Quality assurance devices for workplaces

Equipment for planning, monitoring and correction when manufacturing products or when conducting an activity, in order to meet the predefined quality requirements. Included are, e.g. tracking systems for assembly processes and software.