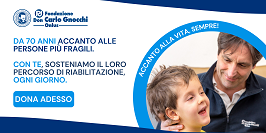 Databases
Services
Submit
Restricted area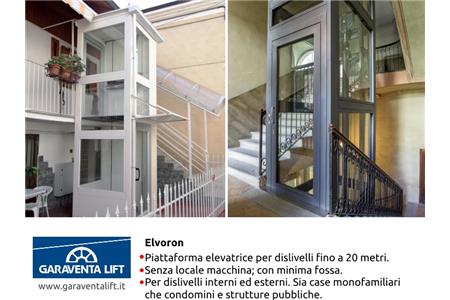 Fixed lifting platforms (ISO 18.30.05)
Lifting platforms (SIVA 18.30.05.S01)
Record number: 14811
Last update: May 2018
Brand: GARAVENTA LIFT
Model: ELVORON - ELEVATORE
Technical details:
ENERGY TYPE
Mains electric.

Available sizes:
CAPACITY / RANGE
Lifting capacity (kg): 500.
Power (watt): 230.
ENVIRONMENT / ACCESS DIMENSIONS
Kerb height (cm): 2,000.
OVERALL DIMENSIONS
Length (cm): 90; 100; 105; 120.
Width (cm): 70; 75; 80; 120.
Description:
(text automatically translated from Italian) Miniums elevator can be installed in spaces in masonry or to made up of carrying structures covered of metallic material, crystal or other materials. Miniums elevator are supplied of manual doors and locks that only allow the opening to the plan, also in current absence. Realized with piston connected to the platform. ***E' available also the model electrical worker.
Further info

Italian provinces with self-declared local suppliers: