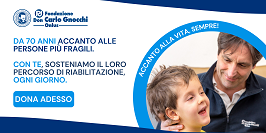 Databases
Services
Submit
Restricted area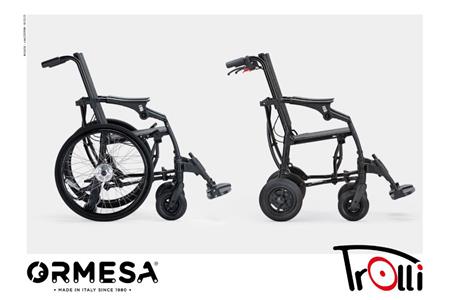 Push wheelchairs (ISO 12.22.18)
Manual attendant-controlled wheelchairs (SIVA 12.22.18.S01)
Record number: 19170
Last update: February 2023
Brand: ORMESA
Model: TROLLI
Technical details:
STORAGE - TRANSPORT
Foldable.

Available sizes:
CAPACITY / RANGE
Lifting capacity (kg): 80; 90; 110.
OVERALL DIMENSIONS
Height (cm): 94.
Length (cm): 80; 107.
Weight (kg): 12.80; 13.30; 13.80.
Width (cm): 59; 63; 66.
SEAT DIMENSIONS / ANGLES
Seat Back Height (cm): 46.
Seat Depth (cm): 36; 40.
Seat Width (cm): 36; 40; 43.
Description:
Trolli by Ormesa is a compact and lightweight wheelchair for adults and children with special needs, designed to perform in any context of use. Trolli can be folded in one movement thanks to its international patented closing system, taking up minimal space. In addition to being fire retardant, the upholstery is extremely resistant, breathable, and easy to wash. Trolli is available in two models:Trolli T30 Trolli T60 with self-propelling wheels. Intended use for people from 130 to 175 cm tall.
Further info

Brochures

Videos

Italian provinces with self-declared local suppliers: